5 Effective Home Remedies to Treat Athlete's Foot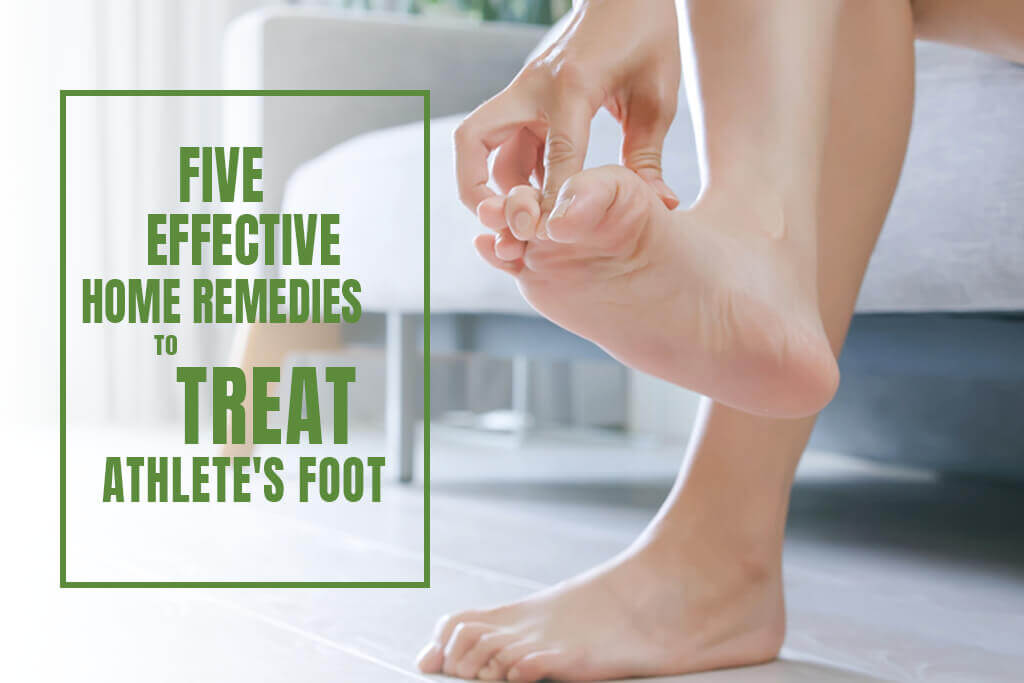 Athlete's foot is commonly believed to affect only athletes, but this is a misconception. Medically known as tinea pedis, it is a fungal infection that typically affects the area between and around the toes. Those suffering from this condition usually experience itching and burning sensations in their toes, along with patches of skin peeling, excessive dryness on the sides or soles of their feet, and changes in toenail color and thickness.
Fortunately, there are a lot of way to create home  remedies that can help relieve athlete's foot symptoms, if not completely cure it. However, if home remedies fail to work, you should visit podiatrist or seek professional advice. Here are some effective ways to treat athlete's foot at home:
Cornstarch
To eliminate any moisture, roast some cornstarch in the oven until it turns brown. After allowing it to cool, rub it onto your toes and feet. Leave it on for ten to fifteen minutes, then use a towel to brush it off. After applying and removing the cornstarch, be sure to wash your hands thoroughly.
Let Your Feet Breathe
Athlete's foot thrives in a moist environment. Therefore, it is best to go barefoot on dry surfaces whenever possible. If you prefer not to go barefoot, wear flip-flops or sandals. Air circulation helps to dry out your feet, making it difficult for fungus and bacteria to grow.
Hydrogen Peroxide Soak
Soak your feet in a solution of hydrogen peroxide and warm water for about 30 minutes. However, be aware that hydrogen peroxide can sting if your skin is chapped or cracked. Sounds dangerous right! but its not.
Soap and Water
Wash your feet with plain soap twice a day, and ensure that they are completely dry afterward. You may use a hair dryer on a cool or warm setting if your feet do not appear to be drying completely with a towel.
Baking Soda
While not directly for your feet, baking soda can help to eliminate fungus and bacteria from your shoes. After wearing your shoes, sprinkle some baking soda on the insides. If you frequently wear the same shoes and suffer from athlete's foot this is very especially useful .
Read our other article How to treat nail Fungus.
Conclusion
If you are suffering from athlete's foot, You should try these simple and effective home remedies. However, if your symptoms persist, it's important to seek medical attention. Keep in mind that prevention is the best way to defend yourself against this condition. Ensure that your feet are dry and clean, and do not share shoes or towels with others.
Leave a Reply